The Center for International Studies (CEI-IUL) is a research center at ISCTE-IUL, a public university in Lisbon. Its core mission is to develop academic research, thinking and intervention in a range of complex social, political and economic phenomena that go beyond national and regional borders. It is our commitment to produce research of excellence on the most critical XXICent international developments and societal challenges as well as the consequences of Globalization. CEI-IUL focuses its research on governance and international relations, societal and developmental challenges, economy and globalization in several regions.
Committed to an open access policy, it is a member of international networks on International Studies and articulates most of its research agenda and activities with graduate programs, local authorities, NGOs and public institutions, combining interdisciplinary research with a broad public-oriented activity promoting dissemination and public awareness of science.

Young Educators main goal is to promote Human Rights and Civic Participation among youngsters in order to build active citizens. Young Educators aims to encourage participation in youngster generations by developing good practices in dialogue between young people, creating active and dedicate citizenship, motivating the sense of initiative and participation in civil society. The target audience of Young Educators' projects is youngsters from 8 years old to 30 years old. Mainly youngsters from marginalized groups or with fewer opportunities, including low socioeconomic status or migrant background. The Association develops programs and regular activities with youngsters, like sport for inclusion, debates, Youth Assemblies, training sessions, workshops, mechanisms of personal and professional support, using non-formal education. Young Educators has is HQ in Lisbon, Portugal and delegations in other 8 EU countries. YE has accreditation to apply to European Solidarity Corps programme.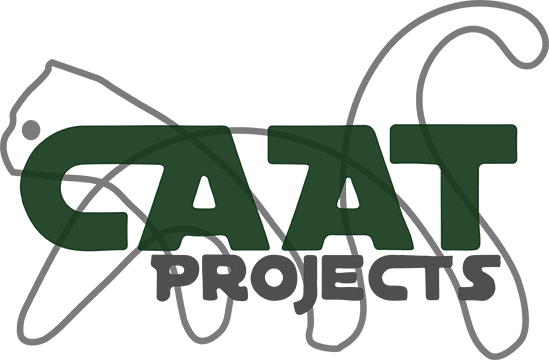 Stichting CAAT Projects stands for Creating Arts, Alternatives and Tolerance and uses creativity and arts to empower vulnerable groups and promote tolerant communities. By collaborating with local initiatives that look to empower vulnerable communities,CAAT projects aims to bring creative and sustainable methods that help them realise their full potential. We promote Art, multiculturalism and diversity, resilience and integration of vulnerable groups and creative and sustainable solutions. CAAT's main goals are to enhance the rising of a capable and critical society; to promote resilience in vulnerable groups;to empower socially excluded groups and contribute for their integration in the society; to collaborate with other local initiatives that support communities and support their activity; to train community and youth leaders; to build long term and sustainable changes; to promote alternative and creative solutions; to promote art and culture; to promote diversity & multiculturalism.

Eurooppanuoret Ry is a non-profit youth NGO founded in 1997 whose mission is to promote civil dialogue and in particular: to civic debate on the European Union and its development, especially among young people in Finland; to deepen the knowledge of young people in Europe and the ideological, political and economic principles of integration in Finland; to act as a liaison and impact channel for its members on European issues; raises the interest of young people in European affairs and influencing them, especially in the European Parliament elections, and the principles and activities of the association; take a position on European affairs and take the related initiatives for decision-makers; to act as a public discussion forum and expert team in shaping Finland's European policy. Eurooppanuoret Ry is part of JEF Europe (Young European Federalists), based in Brussels, an international youth movement in Europe and have European sister organizations in over 30 countries.

The University of Helsinki scores highly in international comparisons of research and teaching in the humanities: it is among the leading Nordic and European universities and close to the top 50 in the world. The University's high-quality multidisciplinary research in the humanities encompasses a wide spectrum of topics, from the past to the present and including languages and cultures. These topics are explored for the benefit of both the scientific community and the public. The research focuses particularly on cultural and linguistic diversity, interaction, language technology and corpora.
The University carries out research of an internationally high standard. Research funding, honours and prizes awarded to our researchers are an indication of the wide-spread esteem among the global scientific community. The University of Helsinki has regularly been ranked among Europe's 10 to 15 best universities on worldwide ranking lists of research universities.
Associated partner
The Federal Chancellor Willy Brandt Foundation, headquartered in Berlin, was founded in 1994 by the German Bundestag. It commemorates Willy Brandt's endeavours for peace, freedom and the unity of the German nation, for the unification of Europe and mutual understanding and reconciliation among nations as well as for the north-south dialogue. Its activities and events contribute to understanding 20th-century history and the development of the Federal Republic of Germany.